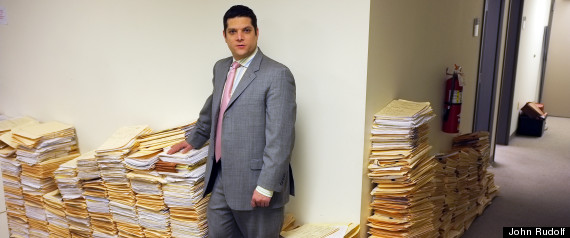 Pennsylvania Public Defenders are woefully underfunded. Last year a legislative report established that as fact. In

December 2011 that the OPD started declining representation to individuals charged with less serious crimes.

Hundreds are now facing trial unrepresented. And last month the ACLU

filed suit against Luzerne County.

Here's why.
Pennsylvania Public Defenders Rebel Against Crushing Caseloads
:
Ed Olexa handled nearly 260 cases last year, with more than half of them felonies -- mostly assaults and robberies and the more serious drug charges. The rest of his clients face misdemeanors, which in Pennsylvania can bring a jail or prison sentence of up to three years. He also files his own appeals, a complicated, time-consuming process. The American Bar Association recommends that full-time public defenders handle no more than 150 felony cases in an entire year.
Olexa's caseload far exceeds those standards, but there's a twist: he technically works only part-time for the county. Like the majority of attorneys in the public defender's office, his salary of about $30,000 is based on the pretext that he carries only half the workload of a full-time attorney, and can earn a second income by taking on private clients. In reality, Olexa works a grueling schedule simply to keep pace with the constant influx of county cases and squeezes in private clients whenever he can, often by working through the weekends.
'via Blog this'