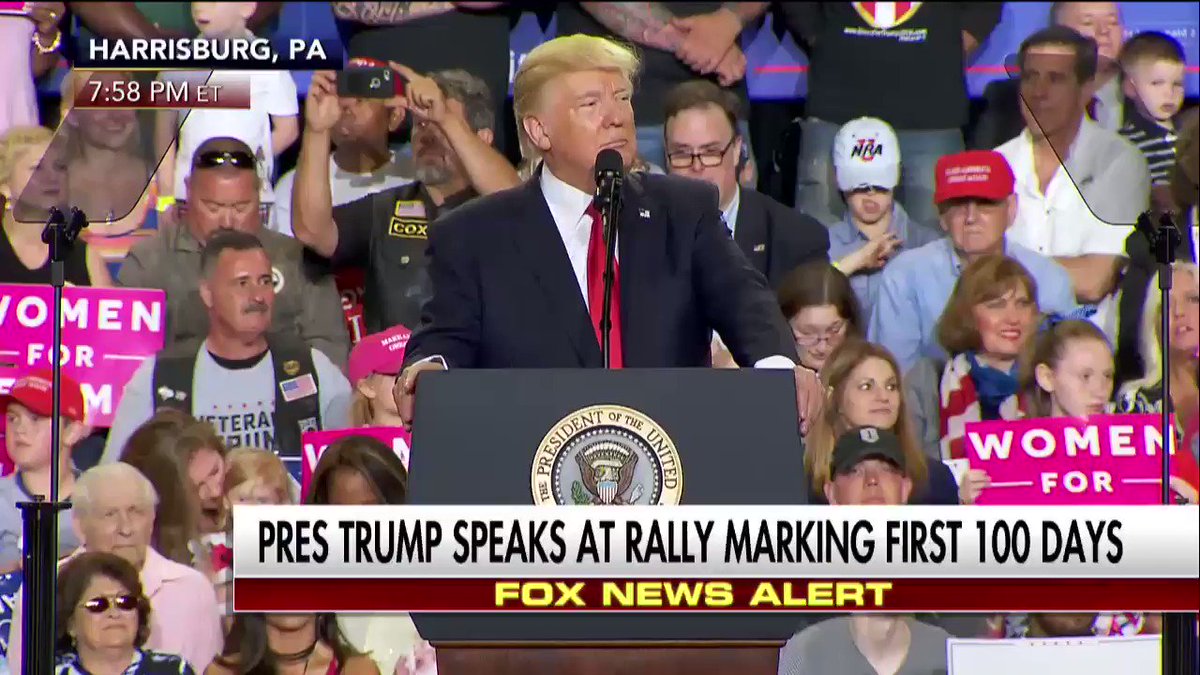 This is
NOT
what democracy looks like.
THIS
is what democracy looks like.
President Trump is Above the Law (of Incitement) - Lawfare
by Quinta Jurecic
Last night, at a rally in Harrisburg, Pennsylvania convened to celebrate the hundredth day of his presidency, Trump was interrupted by protesters. In response, he declared, "Get him out of here"—and the protester in question was ejected.
This incident is notable for exactly one reason: President Donald Trump is currently being sued in federal court for incitement over events at a campaign rally in March 2016 in which he did literally the same thing—that is, spoke almost verbatim the same words.
Trump is being sued for incitement in a case before the U.S. District Court for the Western District of Kentucky. Three plaintiffs have filed suit against Trump for his conduct during campaign event in Louisville, Kentucky. The plaintiffs, who were protesting the event, allege that they were shoved and hit by rally attendees after Trump encouraged his supporters to "Get 'em out of here." The district court court recently
denied
a motion by Trump to dismiss the case, allowing the case to proceed, at least for now. The court has not decided that Trump's conduct constituted incitement, but it has refused to dismiss the matter on grounds that it couldn't be incitement.