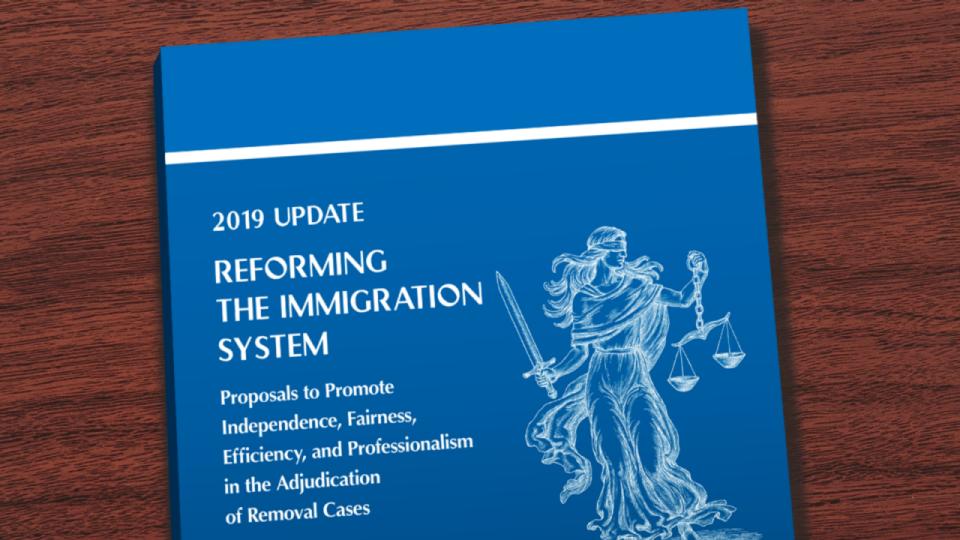 The broad outlines of the immigration crisis are plain: several Central American nations are in deep crisis, spurring thousands to seek refuge in a no longer hospitable United States of America. An autarchic President, elected in large part on his hostility to such migrants, has narrowed the grounds for amnesty, rejected the DACA policy of regularization of young immigrants who unlawfully entered the U.S., embraced punitive policies, and refused to take measures to assure a functional system of immigration courts.
The American Bar Association Commission on Immigration - for which the Washington, D.C. firm Arnold & Porter has long played a leading role - in its 2019 report describes a system of justice that scarcely deserves the name:
The imposition of individual case production quotas and time-based deadlines tied to an immigration judge's performance evaluation is "unprecedented"and has been widely criticized. Although proponents of the case production quotas view the requirement as a necessary step towards reducing case backlog, critics have denounced the move, arguing that it will undermine judicial independence, expose judges' decisions to additional legal challenge, create additional backlog, and ultimately threaten due process.
***
The immigration courts are facing an existential crisis. The current system is irredeemably dysfunctional and on the brink of collapse, and the only way to resolve the serious systemic issues within the immigration court system is through transferring the immigration court functions to a newly-created Article I court. This approach is the best and most practical way to ensure due process and insulate the courts from the capriciousness of the political environment. It is further our view that the public's faith in the immigration court system will be restored only when the immigration courts are assured independence and the fundamental elements of due process are met.
ABA 2019 report reforming_the_immigration_system