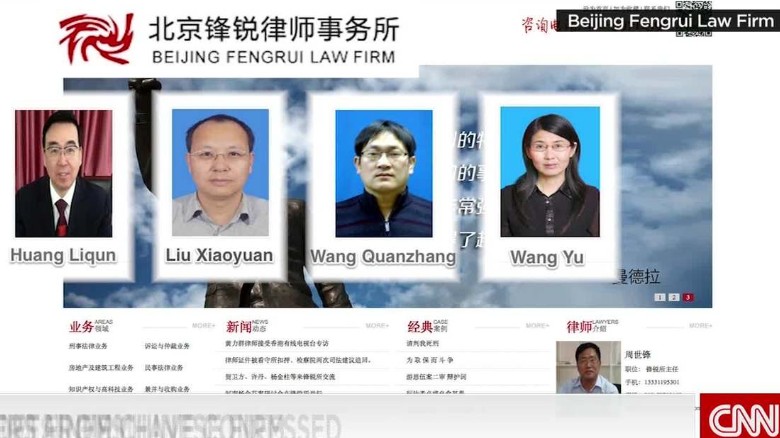 China is a bundle of contradictions. At the same time as the Communist Party opened a drive to improve and deepen the legal system, and expand the ranks and competence of lawyers and judges; it opened a campaign against lawyers it considered to be troublemakers. In this essay Wang Chunhua tells the dramatic story of the Beijing Chengrui law firm who have suffered in the recent crackdown. - gwc
Chaohua Wang · 'I'm a petitioner – open fire!': Beijing locks up its lawyers · LRB 5 November 2015
by Chaohua Wang
The current leadership of the CCP under Xi Jinping is aware of the danger that the massive corruption of the party-state over the last three decades poses to its own legitimacy, and has launched an unprecedented campaign to clean up the higher echelons of power. A purge of senior officials has changed things in the top ranks of the party, but lower down, where corruption is most widespread and petitioners most common, the centre has nothing like the same degree of control.
Late last year, the government once again began to speak of the need to 'rule the country according to the law', which allowed it to step up pressure on provincial and local authorities without undermining its own authority. Among measures taken to give force to the slogan, it redefined the procedure for registering cases. From 1 May this year, in order to 'protect people's rights to sue', cases can no longer be rejected by the registration office except on technical grounds to do with documentation. As a result the number of cases allowed to go to trial jumped by almost a third: a million were successfully registered in the month of May, among them cases involving abuse of authority on the part of the bureaucracy soared by 221 per cent – a good indication of the number of such disputes suppressed in the past.

At the same time, there was official concern at the shortage of lawyers. The Ministry of Justice reported that in 2014, of eight million cases heard in the courts, only about a quarter of defendants had a lawyer present. It was suggested that the state help fund the establishment of law firms, and that legal volunteers be recruited from big cities. Two days before the reform of the registration office came into effect, the People's Daily ran a prominent editorial under the headline 'Let Lawyers Speak, Let Laws Enjoy Greater Dignity.' It denounced the prevailing view that police, prosecutor and judge are courtroom comrades in arms battling against a common enemy – the accused and his lawyer. Six days later, Meng Jianzhu, the highest authority in China's judicial system, gave a speech emphasising the importance of recognising the trial lawyer's authority. The new measures were encouraging to lawyers committed to defending citizens' rights – the same lawyers who a month later would be caught up in a police dragnet. How could one development have led to the other?