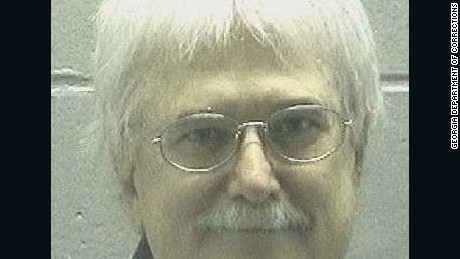 Andrew Brannan
Why don'
t we recognize that post-combat PTSD is a mitigating factor that should foreclose execution. Once someone is incarcerated they present no danger to the public and execution is particularly pointless.
The lethal injection happened after the U.S. Supreme Court , Georgia Supreme Court, and the day before, the Georgia Parole Board, all denied requests to stop the execution.
- gwc.
Fit to be killed The Marshall Project
by Eli Hager
In 1998, decorated soldier Andrew Brannan repeatedly shot Sheriff Deputy Kyle Dinkheller while screaming that he was a "goddamn Vietnam combat veteran." Yesterday at 7 p.m. EST the state of Georgia put him to death despite evidence he was suffering from Post-Traumatic Stress Disorder when he committed the crime.
His case is similar to dozens of other executions of veterans since the Supreme Court reinstated capital punishment in 1976. In 1986, David Livingston Funchess, a Purple Heart recipient, was the first veteran diagnosed with PTSD to be executed. Funchess, who had been exposed to Agent Orange and became addicted to painkillers and heroin after being treated for a severe injury caused by a landmine explosion, was so traumatized upon his return that he would only sleep in foxholes he dug under his house. In 1974, he murdered two people during a bar robbery."
'via Blog this'