Judge Dolly M. Gee
We are moving - if fitfully - toward a national determination that we must find an orderly way to deal with the millions of immigrants who came here illegally, overstayed visas, or are subject to deportation as punishment for crime. We deport hundreds of thousands each year - a consequence that for many is far more severe than that provided by our criminal laws. Fifty years ago the Supreme Court in Gideon v. Wainwright mandated counsel for those who are charged with a crime and cannot afford a lawyer. Today there is wide recognition that there is a crisis of representation due to the unavailability of counsel for huge numbers of aliens facing removal from the country.
A step forward has now been crafted in an important ruling by a federal judge in California's Central District - a place where the pastures of plenty are often harvested by immigrants. Though the numbers affected are small, the remedial innovation is important. In Franco-Gonzalez v. Holder federal District Judge Holly Gee in 2011 certified a class of "mentally disabled immigrant detainees who are held in custody without counsel". She has now held that the Rehabilitation Act [29 USC 794]- which bars discrimination by an Executive Agency - compels the Department of Justice's Executive Office of Immigration Review [EOIR] to provide class members with a "Qualified Representative" as a reasonable accommodation of disability.
Judge Gee did not order the provision of counsel. She defined Qualified Representative as "an attorney, a law student or law graduate directly supervised by a retained attorney, or an accredited representative". The last is defined as a" representative" of a government-recognized "non-profit religious, charitable, social service, or similar organization "[8 C.F.R. § 1292.1; 1292.2] Importantly the government conceded that though Congress has made no budgetary or statutory provision for counsel for immigrants facing removal it has not forbidden such expenditures.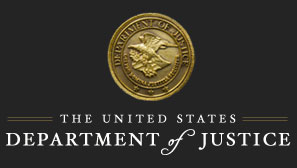 In a welcome move
the Department of justice
promptly announced
that the "EOIR will make available a qualified representative to unrepresented detainees who are deemed mentally incompetent to represent themselves in immigration proceedings. Additionally, detainees who were identified as having a serious mental disorder or condition that may render them mentally incompetent to represent themselves and who have been held in immigration detention for at least six months will also be afforded a bond hearing."
Beneficiaries will be people like class member José Antonio Franco-Gonzalez, a Mexican immigrant with a cognitive disability who was detained in federal immigration facilities for nearly five years without a hearing or a lawyer. Another is Ever Francisco Martinez who was found by the Immigration Judge "not mentally competent to proceed pro se in the removal proceedings" initiated because though lawful resident alien he had been convicted of a serious crime. The Immigration Judge said " Simply put, [he] is unrepresented and is mentally incompetent. ... unable to effectively participate in a coherent manner, to comprehend the nature and consequences of the proceedings, to communicate with the Court in any meaningful dialog, to assert or waive any rights, and to seek various forms of relief."