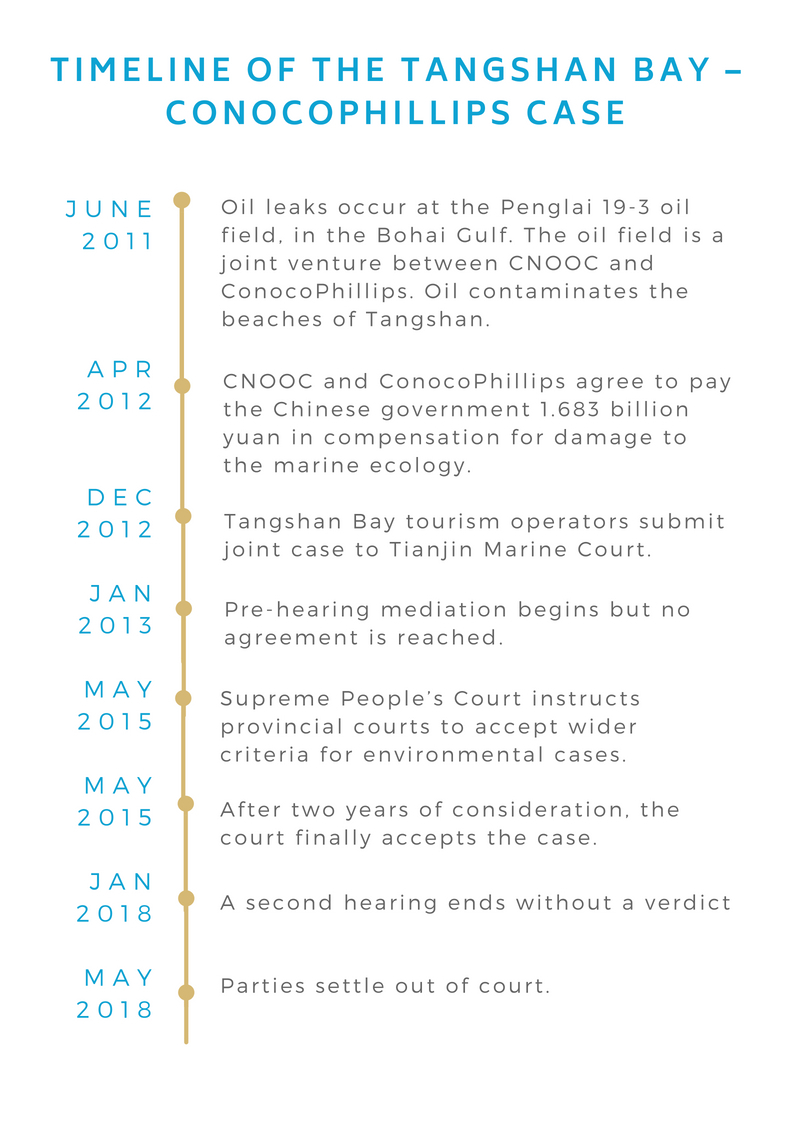 Bohai legacy highlights weakness in China's marine law | China Dialogue
by Feng Hao 冯 灏
A long and hard-fought lawsuit brought by a group of Chinese tourist operators against United States oil giant ConocoPhillips has quietly ended with an out-of-court settlement behind closed doors.
Despite the absence of media attention on the ruling, to ignore it would be a mistake. The drawn-out litigation, which has lasted six years, holds important lessons for the development of China's maritime law, particularly how to legislate the thorny of issue of accountability.
The tourist operators' case started in November 2012 following the Bohai Bay oil leak in 2011, one of China's most serious maritime spills. Between June 4 and 17, 2011,
several major oil leaks
occurred in the Bohai Sea from offshore oilfields only 80 kilometres from the nearest city on China's east coast. The drilling companies, the China National Offshore Oil Company (CNOOC) and ConocoPhillips China, reacted slowly and the leak spread, polluting 6,200 square kilometres of water – an area
six times
the size of Singapore – around the main oil field, Penglai 19-3.
KEEP READING