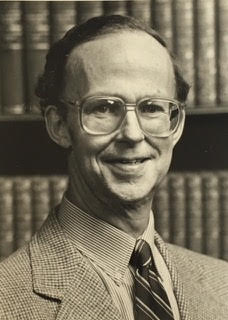 Whit Gray has died. Like Jerry Cohen he was one of the earliest American academics and lawyers to engage with China. An emeritus law professor at Michigan, he taught at Fordham for many years. Whit - a multi-linguist - was the first to teach Chinese law at Fordham. He was a member of the founding faculty of Peking University's School of Transnational Law in Shenzhen.
In 2004 Ben Liebman delivered to me the first draft of what became China's Tort Law in 2009. I brought it to Whit who had translated China's 1986 General Principles of Civil Law and suggested he translate it. Why don't you do it? he replied. He gave me the glossary he had developed for his
translation of the General Principles.
I took to the task. My translation appeared first in the Chinese law review Private Law 私法 and then with commentary in the
Fordham International Law Journal
in 2007.