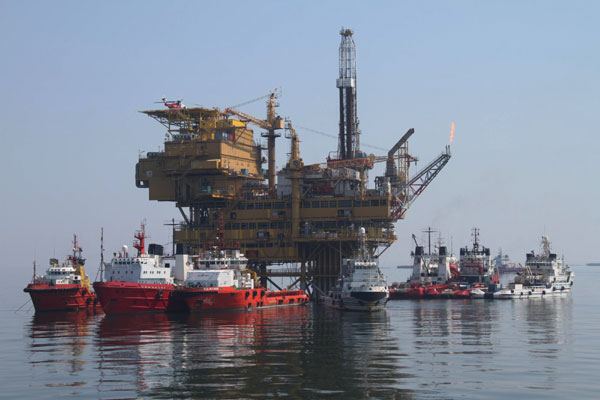 Oil pollution visible on Bohai Bay, China, August 2011
China to compensate for sea pollution|Society|chinadaily.com.cn
:
from China Daily
"China will establish a state compensation system for pollution in the marine environment, according to a NPC (National People's Congress) deputy , the Shanghai Evening Post reported on Monday.
China's marine department will overhaul all new and expended projects on the Bohai Sea and improve the sea environment in the area, Lv Bin, official from China's State Bureau of Ocean was quoted by the paper.
The move comes after a series of oil spills that began on June 4, 2011 in Bohai Bay that destroyed the livelihoods of hundreds of fishermen."
'via Blog this'